AV Technology Digital Edition September 2017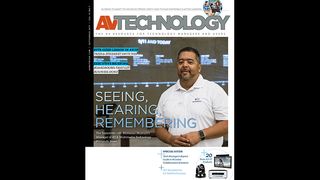 Sign up below to get the latest from AV Network, plus exclusive special offers, direct to your inbox!
The AVNetwork staff are storytellers focused on the professional audiovisual and technology industry. Their mission is to keep readers up-to-date on the latest AV/IT industry and product news, emerging trends, and inspiring installations.